The OU represents the largest network of Orthodox synagogues across North America.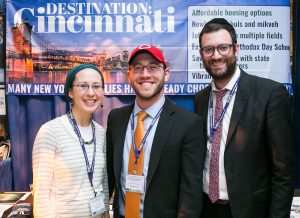 Our numerous synagogue resources are strengthened by the contributions of each member synagogue.
The OU's network offers a platform for member synagogues to benefit from their peers' experience and share best practices on a national scale.
Issues that arise in your synagogue or community may have already been handled successfully by another member synagogue that can provide an invaluable resource to you; let the OU be the agent to identify the appropriate assistance and connect you with others who can share their experiences and expertise with you.
Click here to see our synagogue listing across North America.